Pure Inhalation Medication Systems (PureIMS) is a clinical-stage pharmaceutical and medication systems company focused on developing and commercializing innovative inhaled therapies for the treatment of systemic and respiratory diseases with significant unmet medical needs. PureIMS' lead candidates, Levodopa Cyclops™ and Epinephrine Cyclops™, are in the final development stage as rescue therapies for OFF-episodes in Parkinson's disease and allergy induced anaphylaxis, respectively. Cyclops™, our proprietary disposable dry powder inhaler, forms the innovative heart of all of our therapeutic products. One product, Colistin Cyclops™, is already marketed and reimbursed under a compassionate use regimen for the treatment of cystic fibrosis patients. PureIMS recently conducted an open-label Phase I clinical trial with promising results for Hydroxychloroquine Cyclops™ for intervention in SARS-CoV-2 and possible future coronavirus outbreaks.
MBA, Chief Executive Officer
Bram van Dijck is CEO of PureIMS appointed to guide the company in its transitioning from an academic spin-off to a mature clinical stage pharmaceutical and medication systems company and bring its lead programs to the stage of marketing authorization. He brings over 30 years of experience in commercial, business development and general management gained from senior functions at Grünenthal, Hospira, Teva Pharmaceuticals, Organon and Abbott Laboratories. As a General Manager/VP Commercial he managed cross-functional teams, set up new global and European business units and restructured existing ones. In addition, he accomplished multiple large and smaller scale licensing and acquisition deals in Pharma, Biotech and MedTech. He is also Adviser to several Pharma and MedTech companies. Mr. van Dijck holds an MBA degree from INSEAD-Fontainebleau.
PhD, CLP, Chief Business Development Officer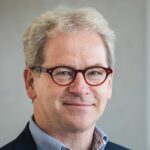 Jeroen Tonnaer is responsible for BD&L at PureIMS. He brings over 35 years worldwide experience in drug discovery-development and BD&L at both sides of the Pharma and biotech arena. Previously he was CBO of Cristal Therapeutics, Executive Director BD&L at Merck/MSD,  and held various prior BD&L and R&D positions at Schering-Plough and Organon. His contributions to identifying the right partners and to arranging licensing or partnership agreements yielded several multi-million-$ licensing deals and multiple smaller scale collaborative partnerships. Dr. Tonnaer holds a PhD degree in pharmacology from the University of Utrecht and is a Certified Licensing Professional (CLP™). He is also member of the Advisory Board of Protinhi Therapeutics.
PhD, Chief Scientific Officer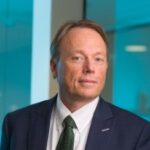 Dr. Reinier Schwietert (1962) received his Ph.D. degree in Pharmacology (cum laude) from the University of Amsterdam. At the end of 1992 he joined Pharma Bio-Research (PBR; now PRA Health Sciences) in Zuidlaren. During this time he designed, coordinated and reported many early phase clinical trials for major pharmaceutical and biotech companies. In 1996, he was promoted to Manager of the Sponsor Liaison Office at PBR, a position which he held until his leave in 1998. In 1999, he co-founded Xendo Laboratories at the premises of the University Medical Center in Groningen. Later on in 2004, Xendo Laboratories was incorporated into Xendo Holding, a full-service contract research and consultancy provider to the international health care industry which under his co-leadership grew organically to an organization of > 200 people with a turnover of > 35 million euro's. Since 1999, he has been Member of the Board and Shareholder of Xendo Holding taking on different management roles and responsibilities. In 2010 the contract research division of Xendo Holding in Groningen was acquired by QPS and in 2016 the consultancy division in Leiden by Sovereign Capital. Since 2010, Reinier Schwietert has been VP of Global Marketing for QPS Holdings. From January until December 2017, he was VP of Drug Development Consultancy for QPS in Europe. He became interim CEO of PureIMS in April 2018, a position which he held until November 2020. Currently, he is the chief scientific officer (CSO) of PureIMS.
Floris Grasmeijer is a pharmacist and is responsible for formulation and device development in his role as Principal Scientist at PureIMS. He performed a PhD in inhalation technology at the University of Groningen, after which he there continued his studies as a post-doctoral researcher. Besides his expertise in formulations and devices, Floris also has experience with the preparation of clinical trials. Floris is involved with PureIMS from the start: "It is very motivating to put theory to practice; to take the knowledge about powders and inhalers and use it to quickly pinpoint and solve problems as they arise and to develop products that actually make a difference to patients."
PhD, Head of Program Management
Marcel Hoppentocht is a pharmacist and in view of his broad interest and organizational capacities his role as Head of Program Management suits him well. He performed a PhD in inhalation technology at the University of Groningen, during which the Cyclops™ DPI was developed and a first clinical trial with Cyclops™ was conducted. He continued as a post-doctoral researcher for two years during which he was Project Leader of formulation and inhaler development within the Innovative Medicines Initiative (IMI) iABC project dedicated to developing inhaled antibiotics. Marcel is involved with PureIMS from the start: "Making Cyclops™ available to many patients and improving their quality of life, would be a dream come true."
Wouter Dijkstra is a pharmacist and responsible for production in his role as Head of Production at PureIMS. He studied pharmacy at the University of Groningen, after which he has worked for several pharmaceutical companies in different roles. Wouter has experience with manufacturing and release of Investigational Medicinal Products and compounded products. Wouter is involved with PureIMS since 2019: "It is a privilege to support the development of an amazingly innovative Dry Powder Inhaler and make a change for patients in need." 
As Office Manager Truus van den Bos takes care of the administration, purchasing and human resources at PureIMS. After obtaining her bachelor's degree in economics she worked in several administrative positions before joining PureIMS in 2017. "It gives me a great deal of satisfaction when everyone in the company can function to their full potential, when all resources are available, and the paperwork is handled properly."
R&D and Manufacturing Pharmacist
In his role as R&D and Production Pharmacist Martijn performs most of the formulation and inhaler development activities at PureIMS and manufactures our products for clinical use. He studied pharmacy at the University of Groningen where he helped to develop several Cyclops™ products during multiple internships. Martijn started working at PureIMS after his graduation in 2019. ''I am thrilled to work on such a simple, yet innovative device and to make a difference for patients who are in dire need". 
PhD, Program Manager Epinephrine Cyclops
Anne Lexmond is a pharmacist and holds a PhD from the University of Groningen in pharmaceutical technology, focused on inhaled drug delivery devices and their application for specific purposes and patient groups. After a two-year postdoctoral fellowship at King's College London, she returned to Groningen where she initiated a project studying whether the Cyclops™ could be used to administer epinephrine to counteract anaphylaxis. PureIMS soon saw the potential of this product and incorporated further development of Epinephrine Cyclops™ into their pipeline, with Anne as program lead. "Making the step from academia to business has really accelerated the development of Epinephrine Cyclops™, an innovative product that could truly shift the treatment paradigm for people at risk of anaphylaxis."