Pure Inhalation Medication Systems (PureIMS) is a clinical stage pharmaceutical company focused on developing and commercializing innovative inhaled therapies, based on its proprietary dry powder inhaler Cyclops™. The focus is on the treatment of systemic and respiratory diseases with significant unmet medical need. The company's leadership team consists of seasoned life sciences executives who bring long-lasting and complementary experience in leading drug development, addressing applicable scientific issues and pursuing commercial and business development & licensing opportunities. They obtained their experience in leading positions with mid-size and top-5 global Pharma companies, and with successful service providers. PureIMS' lead candidate, Levodopa Cyclops™, is in the final development stage as rescue therapy for OFF-episodes in Parkinson's disease. One product, Colistin Cyclops™, is already marketed and reimbursed under a named patient program for the treatment of cystic fibrosis patients. Other clinical programs – including Epinephrine Cyclops™ for (food) allergy and impending anaphylaxis – are being explored in an early clinical stage. PureIMS also supports pharma/biotech partners, applying the Cyclops™-based inhalation route for their drug of choice.
Scientific advisory board
The scientific advisory board is an independent group of scientists and clinicians who hold no financial share in the company. The board cannot be held responsible for the decisions of the company.
Physical Process Engineer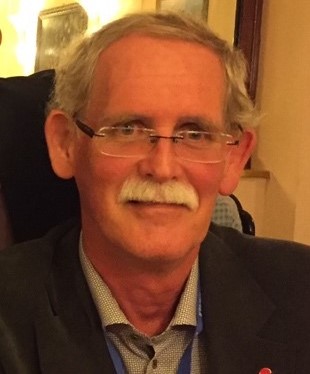 Anne Haaije de Boer is engineer in unit operations for particle processing and retired research physicist of the University of Groningen. He has been the project leader of the inhalation group within the Department of Pharmaceutical Technology and Biopharmacy for 30 years. He and his group developed the basic concepts for several dry powder inhalers that reached the market, including AstraZeneca's Genuair and PureIMS's Cyclops. De Boer is still active on a voluntary basis for the university and highly motivated to advise PureIMS on design and development of new inhaler devices and formulation technology for further expansion of the Cyclops platform.
Prof. dr. Gerard Koppelman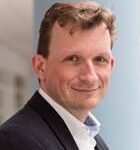 Gerard Koppelman is a clinician-scientist whose goal is to improve early diagnosis and prevention of asthma, and to optimize treatment of asthma in childhood. As a pediatric pulmonologist, he focuses on children with severe chronic lung disease and treats children with cystic fibrosis. In his research, Koppelman investigates diagnostic DNA tests for asthma and early biomarkers of disease. He also supervises a project on improving inhalation therapies in children with Cystic Fibrosis. Major accomplishments include the identification of novel genes for asthma, eczema and hay fever, as well as epigenetic signatures in childhood asthma.
Koppelman advises PureIMS on the development of inhalation therapy in Cystic Fibrosis.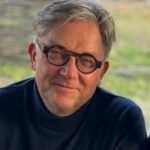 Prof. Van Laar is clinical neurologist by training, with special expertise in Movement Disorders, especially on Parkinson's disease (PD) and the effect of pharmacological interventions on this disease. The first years of his career have been focused on the treatment of advanced patients with PD, whereas at that time apomorphine was introduced in Europe. He has significantly contributed to the clinical dossier necessary to register apomorphine in the Netherlands. After its introduction he has performed multiple studies to establish the effect of apomorphine on motor- and non-motor aspects of PD. Thereafter, the focus of his interest moved towards the non-motor aspects of PD, especially on the cognitive deterioration, accompanied by visual hallucinations. He was one of the first neurologists in the Netherlands, examining the clinical effect and adverse effects of rivastigmine in PD dementia, and contributed to a pivotal study, published in the NEJM  (Emre et al, NEJM 2004; 351:2509-18).
Hospital Pharmacist, Clinical Pharmacologist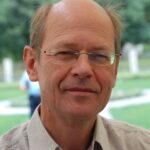 Daan Touw is a hospital pharmacist and clinical pharmacologist whose goal is to improve treatment of patients in general. As head of the clinical pharmacological laboratory of the University Medical Center Groningen he focuses on the development of new clinical assays and the pharmacokinetic modelling of drugs used in infectious diseases such as Cystic Fibrosis and in transplantation. He supervises several projects aiming at a better understanding of pharmacokinetic variability within and between patients and using this knowledge to develop models that can aid in improving drug treatment outcomes.
Epinephrine Cyclops™ is a pre-loaded disposable breath-powered epinephrine dry powder inhaler for the fast and reliable treatment of severe allergic reactions and anaphylaxis. Inhaled epinephrine from the Cyclops™ offers people at risk of anaphylaxis a low barrier to use, because it is non-invasive, easy and convenient to handle, it has a fast onset of action, and a short exposure duration which allows for repeated treatment without dose stacking. Epinephrine Cyclops™ is more affordable than epinephrine auto-injectors and its credit card size enables excellent portability of one or more devices. This allows patients to have multiple devices per user. It also allows for the disposable nature of Epinephrine Cyclops™. Disposable inhalers are ideal for incidental acute treatment of anaphylaxis. 
The current first-aid treatment to prevent anaphylaxis is intramuscular epinephrine injection by means of an autoinjector. Major unmet medical needs experienced by people at risk of anaphylaxis are the following:
People are reluctant to use their autoinjector, which puts them at risk of untimely treatment of an anaphylactic reaction.
Fewer than 50% of people at risk of anaphylaxis can use their autoinjector device correctly. An easier-to-use device for epinephrine administration is therefore required.
Epinephrine Cyclops™ answers both medical needs with its ease and convenience of use. Besides needle phobia among patients, there are several more reasons to choose a needle-free epinephrine administration:
Discrete administration method: no strange looks from bystanders when used in public.
No risk of stick or laceration injuries.
No accidental injections.
No risk of erroneous injection in body fat instead of muscle tissue.
No spare auto-injector available after incorrect use or insufficient effect.
In addition, injecting a loved-one – when he or she is unable to use an auto-injector (like younger children) – may also be traumatic.
A clinical study showed that Epinephrine Cyclops™ results in a shorter and less variable time to peak plasma concentration than intramuscular epinephrine. The exposure duration following the use of Epinephrine Cyclops™ is also very brief and consistent, which results in a plasma profile that approaches intravenous epinephrine.
Please download our one pager for more information regarding Epinephrine Cyclops™.